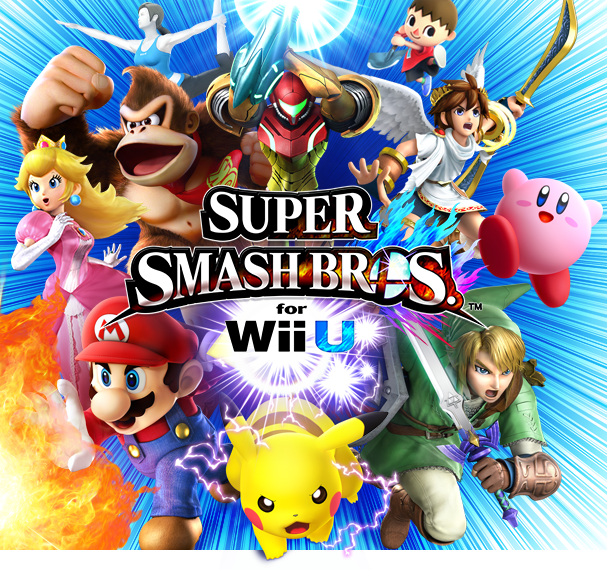 A lot of people here, if not everyone, is SUPER HYPED for Smash Bros. I know I am.
I made this thread for general discussion about the game and to post news. A bit like the OmegaRuby/AlphaSapphire thread.
Enjoy!
3DS Friend Codes:
bobandjim: 0490-5385-2585
Eric: 1504-5696-7802
Hypermaster117: 5215-0802-6657
Jesse: 3196-4679-2289
JoeTheSwap: 0662-3847-0549
redeyeszack84: 0645-6544-5780
Stomach The MachoPony: 0602-6728-3609
warrain: 4425-1483-2774
----
Wii U Usernames:
bobandjim: upsidedown
kyros27: kyros27
Lotus: lotusxc
Stomach The MachoPony: RealMachoPony
warrian: tonybj7785
----
Who are you going to try first?
Who else do you think is going to be in the game?
Who do you really want to be in the game?
What kind of DLC would you like to see?
 
Can't wait to use Zelda again, personally. And I'd love to see Bayonetta or Rayman, but the chances are very low. I need Lucas back first.