Don't play this card on LS, if you want to stay alive.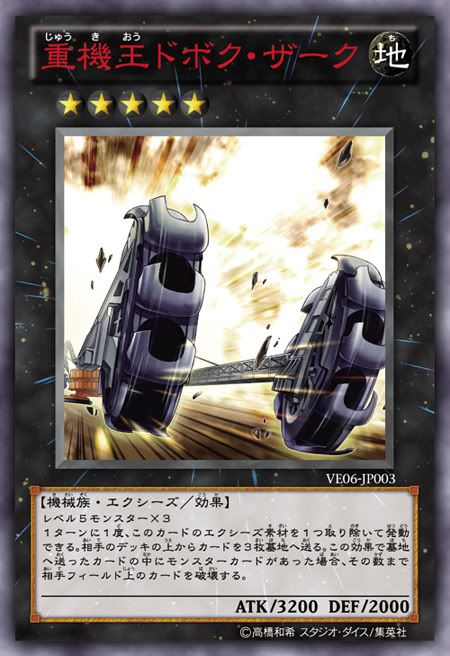 VE06-JP003 -
Red Ultra
Juukiou Dobokuzaaku (Dbořák the King of Heavy Machinery)
Earth Machine / Xyz / Effect
RK5 3200/2000
3 Level 5 monsters
Once per turn: You can detach 1 Xyz Material from this card; send the top 3 cards of your opponent's Deck to the Graveyard, then, if there were any monsters sent, destroy up to that many cards your opponent controls.
A card named after Czech composer Antonin Dvorak, one may want to run a Inferno Reckless Summon or Machine Duplicate a LV5 machine like Satellite Cannon or Woodborg Inpachi. In Galactic Overload, you may have met Jumbo Drill, a monster that increases other Machine monster's levels by 1 star should one normal summon it, thus possibly giving your Gadgets a LV5 treatment. As for this effect, this could cripple a player's chances for good cards drawn or increase someone's chances for recursion/graveyard tactics. Have at it.