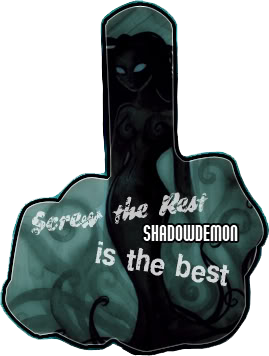 Today marks my account's 7 year anniversary. Gosh that's a long time, even if I haven't been here for all of it.
I've "accomplished" quite a bit here for those that remember it, and remember me. The amount of time I've spent here, while pathetic, will always have a special place in my heart. The thing that keeps me going, and coming back here so frequently is the fact that there are at least two people still here more pathetic than me (age wise). I don't mean that as an insult, and I love and respect you both dearly, Andrew and Darkie.
It's interesting to see how much XC has changed over the years, and looking back I can think of so many people no longer around that I miss dearly. Though there are a few people around these days who I've had the pleasure of meeting and interacting with also have become close. XC had its times of flourishing activity, and times where there was hardly any. I'm happy to say that more recently the overall activity of the site has been picking up no doubt courtesy of the new Administrators and new staff, and hope it continues to do so, making it just as great if not greater than it was in the past. The bar is set high, but if anyone can do it, these guys can.
When I came back last January, I had only planned on making it one of my frequent visits to see how everything was going, but the XC awards were going on so I decided to stick around for a bit for the outcome and for nostalgia's sake. Then one thing led to another and something else caught my attention, and I became interested in another little "project". It was perhaps the only thing that I felt was really "missing" in all of my time here that was keeping me from being truly content with everything. I'm happy to say it was realized and put into effect a few months ago, and now I get to sit back and watch it grow.
Having done all I possibly could here, and knowing that XC is in good hands for the future, I can theoretically leave at any time and be content knowing I gave this place as much as I could. It's always cool dropping by when I can just for the sake of being here. Besides, as anyone with real experience here will tell you, XC is not an easy place to walk away from regardless of activity, and is even more difficult still to stay away.
This isn't a goodbye, just a reflection, and a day where I felt like getting some of my thoughts out. I'm sure I'll be around still for a while yet, and when I do leave I won't make a grand spectacle of it, it'll just happen.
For now though, I'm here to stay and enjoy the good company XC has to offer.
So for my anniversary, leave something fun for me to read right here, and if you can't think of anything more to write than one trivial little sentence, then I invite all who post here to come up with an acronym for my forum name! It can be funny, stupid, heartfelt, or all of the above, but for goodness sake give me
something
.
That's all for now, time for me to get to bed and get some rest. Until tomorrow then XC, goodnight, I love you dearly.
Love Always,
ShadowDemon